Folder forwarding when connecting via RDP
This method is useful if you need to transfer certain information to a remote desktop.
Also - in this way you can "forward" a locally connected printer so that, if necessary, you can print directly from a remote desktop, without transferring documents to the local computer.
In the start menu, type mstsc and click on the shortcut that appears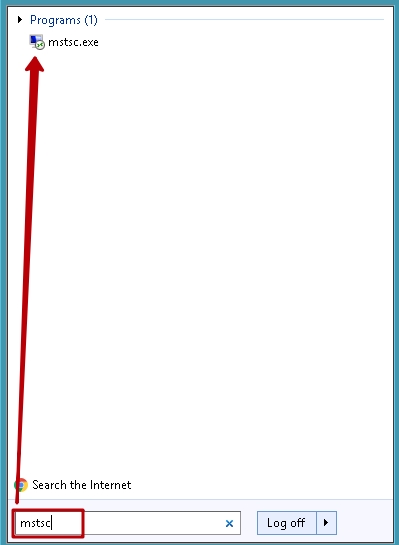 In the window that opens, go to the "Local Resources" tab.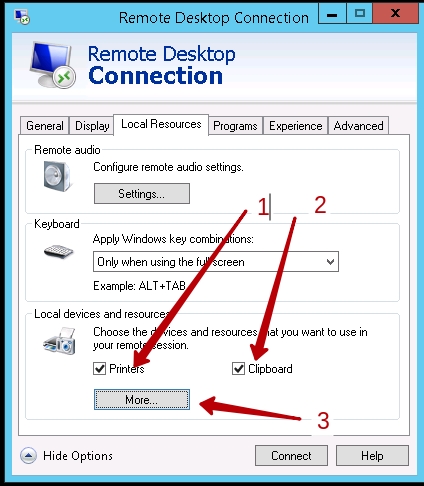 The marked checkboxes are responsible for:
Printer forwarding (i.e. when checked, locally connected printers will be available on the remote desktop)
Clipboard forwarding (copied information from the local computer can be pasted into documents on the remote desktop
Advanced forwarding capabilities
We are interested in the 3rd button from the screenshot. In the window that appears, open the list of disks and select the one that we plan to make available via RDP.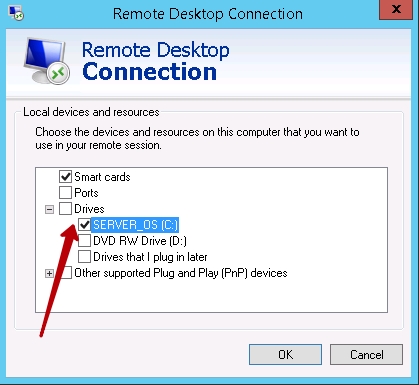 After that, we connect to the server and in the list of network resources we see our disk.