Dedicated server, virtual, cloud hosting–their differences
Nataliya Oteir
Read 7 minutes
10 05 2021
Looking through the list of services of companies that sell or rent servers, as well as those engaged in hosting, you will definitely come across the concepts of a "dedicated" and "virtual" server. What is the difference? And what other servers are there?
The advantages and disadvantages of buying a server  in the form of physical media or "hardware" we have already analyzed. Now let's look at the differences between a dedicated and a virtual server, and also note in which cases it makes sense to use virtual or cloud hosting.
A dedicated server is a leased or purchased physical media in a data center. It is completely isolated and protected from other clients, and its computing resource is actually assigned to the client. The difference between a dedicated server and the purchase of physical hardware is that here the client's server is not directly in his possession, and management and maintenance is carried out remotely with the help of specialists of the company providing access or completely independently.
What are the pros of a dedicated server?
High degree of reliability and fault tolerance.
Physical isolation from other users ' servers.
Protect your data from hacking.
Own "space" for all the necessary tasks.
Full control over the server with the possibility of remote control.
Security of data centers physically and legally.
High performance and smooth traffic.
The ability to choose a configuration for individual requests.
The ability to install your own software component.
Save on the physical space required for the server and its maintenance.
What are the cons of a dedicated server?
No direct access to the server.
Additional time for processing requests by the personnel of the company serving the server.
The server cannot be shut down in an emergency.
The possibility of interruptions due to the violation of communication systems that do not depend on the company where the servers are located (certified data centers rarely "fall", but theoretically this possibility exists).
For whom is this solution suitable? For companies and firms that do not make sense to spend money on the purchase of physical "hardware"; for private entrepreneurs with a service sector that does not require large or separate premises; online services and online stores; large web portals, etc.
In summary: a dedicated server is the best solution if you do not need to control the server "at arm's length" and there is a need for complete autonomy from third-party companies and common communication systems.
A virtual server is a lease of computing power or "space" inside a physical data center server shared with other clients. The difference compared to a dedicated server is that you share a "machine" with other users, which imposes restrictions on the selection of non-standard individual configurations. Despite the fact that your virtual server is isolated and protected, it is no longer completely yours to maintain, so there may be overlaps due to congestion or other force majeure. Also, theoretically, this type of server is less protected from hacking attempts.
What are the pros of a virtual server?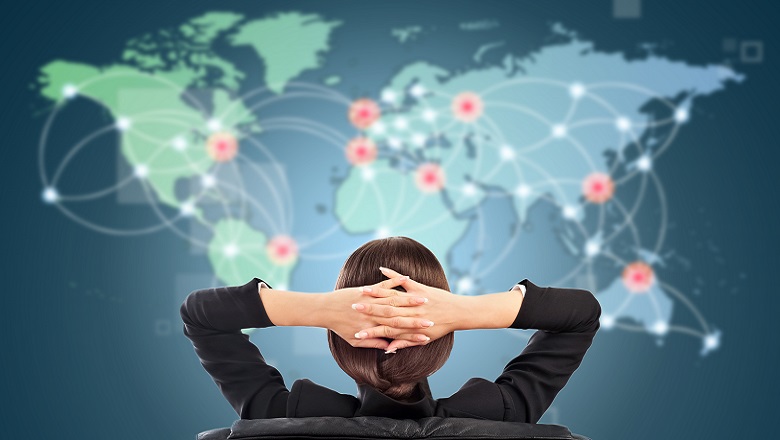 High level of performance.
Reliable data protection.
Remote control.
A wide range of selection of the desired tariff.
The ability to install your own software component.
Save money.
What are the cons of a virtual server?
 No direct access to the server.
 Additional processing time for requests from the staff of the company selling the services.
 The server cannot be shut down or restarted in an emergency.
 Costs associated with the maintenance and performance of the shared physical "machine" on which the virtual server is located.
 Problematic selection of non-standard configurations.
 No full autonomy.
This solution is well suited for small companies, projects, websites and online stores with a simple nomenclature. In other words, if your tasks do not involve large computing volumes, renting a virtual server is a suitable solution that does not require special financial investments.
In summary: a virtual server is a great option for those who do not need the potential of a dedicated server, but need stability and a guarantee of the safety of personal data.
Virtual or cloud hosting is a separate access to a server resource shared with other users. You have your own account, but the working capacity is "shared by all", so with increased resource loads, there may be problems with the correct operation of client databases. Simply put, your site or service may "hang" due to server congestion or problems with the speed of traffic in your channel. With data protection, there are also no special guarantees here.
This solution is advantageous for its simplicity and minimal cost, but is limited in terms of capabilities and operating capacity.
Final note: virtual or cloud hosting is suitable for simple projects, small sites and similar user sites that do not require special knowledge and costs in management and content.