Installing Java to work with IP-KVM (jnlp files)
Follow the link: https://www.java.com/en/downlo...
At the bottom of the page, there will be options for the installation of the files available for download. Interactive installation downloads the necessary software from the network in its process; as for offline installation - all components are already included in the installation file.
After selecting the file (the screenshot shows the interactive installation option, the standalone is much more) select what to do with it after downloading, save it or run it.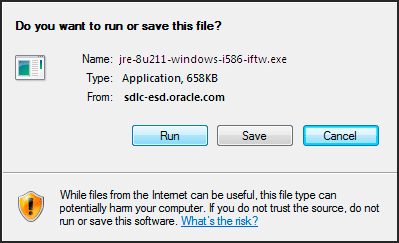 Then, after starting the file, in the window that appears, click "Install" and then click "next".