Download Master - multi-threaded file download
Download Master allows you to significantly increase the speed of your downloads via the Internet using HTTP, HTTPS and FTP protocols. This is done by splitting the file into streams, which are downloaded simultaneously. The program also supports resuming the file from the current position after a connection failure. The first thing you need to do is to install this program on your computer. Download Master is available as a free download from the developers' official website.
How to use Download Master?
The interface of Download Master is very simple, once you start, you will see a window like this: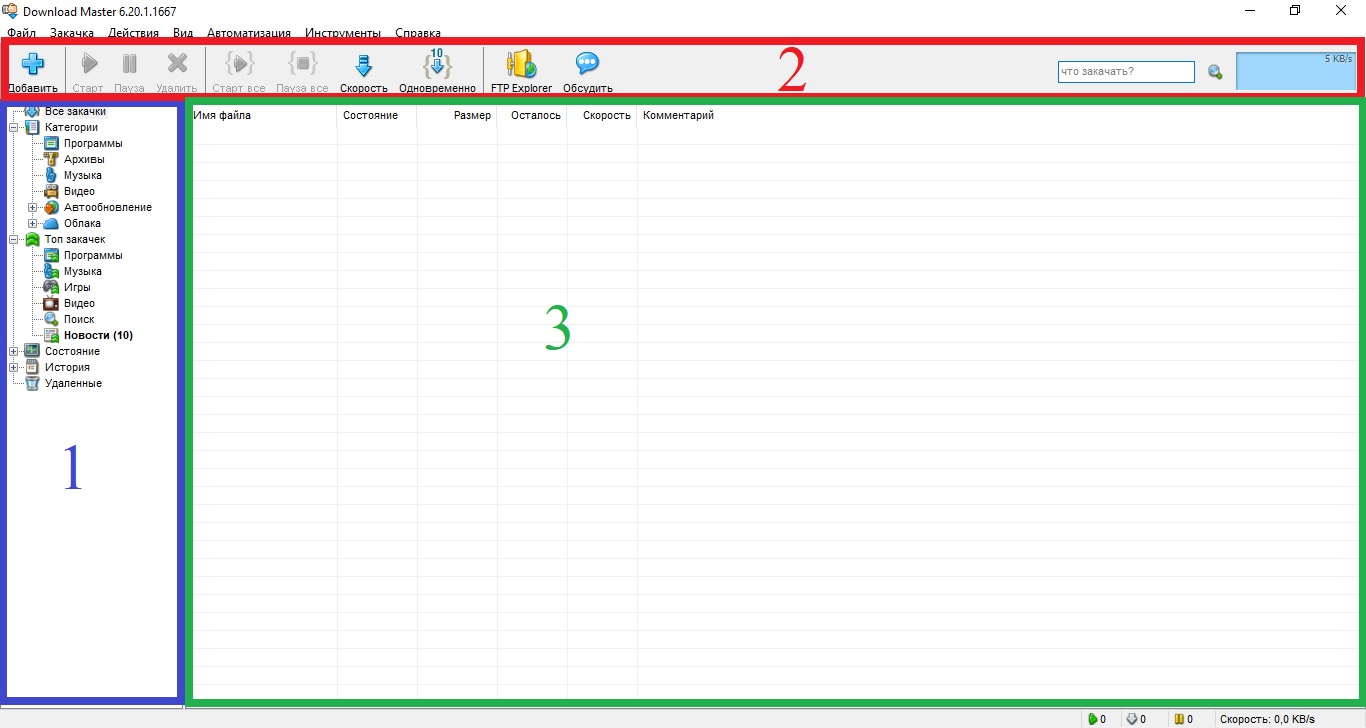 There are 3 main sections in the window that opens:
1. the window with the categories of files you upload (downloaded)
2. Control panel
3. window with list of your downloads.

The program is automatically built into web browser and does not require the window described above to be constantly open. To start downloading files via Download Master, just start it once (it will automatically start autorun for future use).
How to download a file from the internet (Option 1)
Open the page on the Internet where the link to download the file is located. Then right-click on the link where the file is to be downloaded and select "Copy link address" in the menu that will open (example in the picture).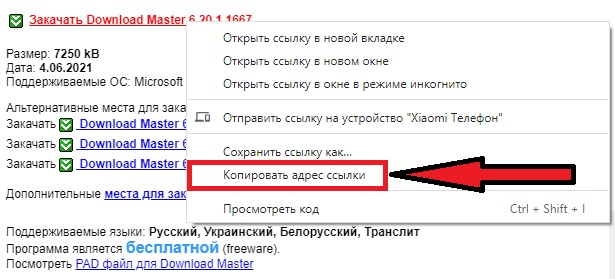 If Download Master has been started, you will automatically see a window like this: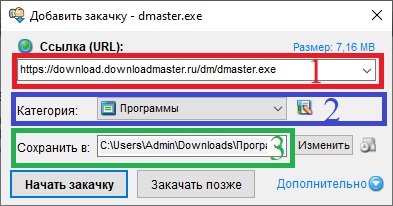 In this window the address of link for download will be already indicated (1), for grouping of files you can choose category of the downloaded file (2), you can specify location where to save the file (3) (by pressing change button you can specify location you need). When you have entered in all fields the data you need - press "Start download" and the file will be downloaded at once. If you click upload later, the download link will be added to Download Master, but the download will be paused.
Link to How to download a file from the Internet (Option 2)
If this window does not open automatically, you can open it manually by clicking this button in the main window: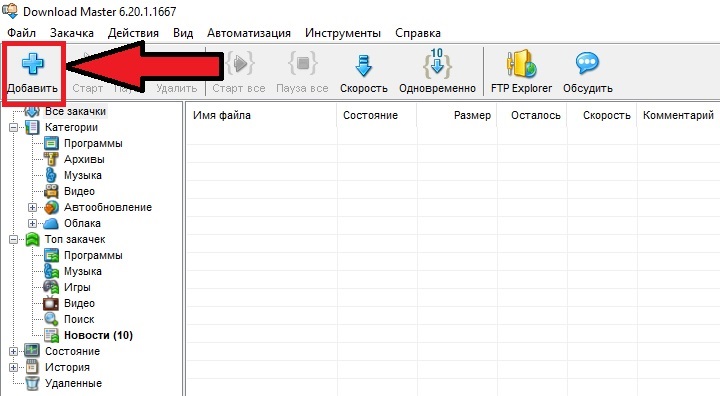 You then fill in the form manually. To do this, right-click on field 1 (picture below), select "Paste" from the drop-down menu, insert the link to download the file (you copied it earlier). As in the first case, fill in the rest of the fields: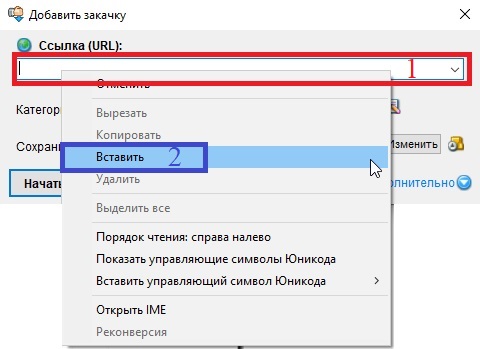 You can download any number of files at the same time. Some downloads may be active, others may be paused. Download Master allows you to manage them together or each one individually: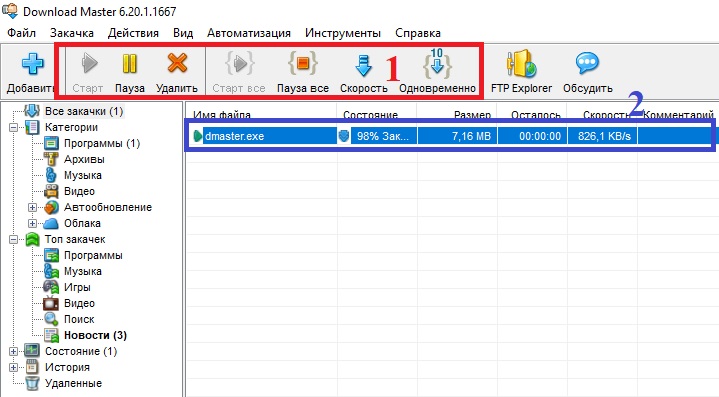 The download to be controlled is selected in the link window (2), and the action is selected using the buttons on top of Download Master (1), by clicking on the "Simultaneous" button, you can set the number of file streams to be downloaded.