We constantly strive to enhance the ease of server management for our valued customers. Keeping our customers' servers up-to-date is our top priority. With this in mind, we are pleased to introduce new server prices to further enhance our services' value and affordability.

But before we delve into the details, let's take a step back and provide you with a comprehensive overview of our recent changes.
SELF-LOCKING OF DC3 SERVERS WITHOUT SHUTTING DOWN
The DC3 server management system has recently significantly improved, enhancing user functionality. One of the notable upgrades is the introduction of a lock function designed explicitly for servers located in the Netherlands. This new feature enables users to lock the server's uplink without shutting down the entire system, providing greater control and flexibility in server management. The enable/disable uplink function has been already enabled in the "Order Details" section.
Choose your server rates in the Netherlands!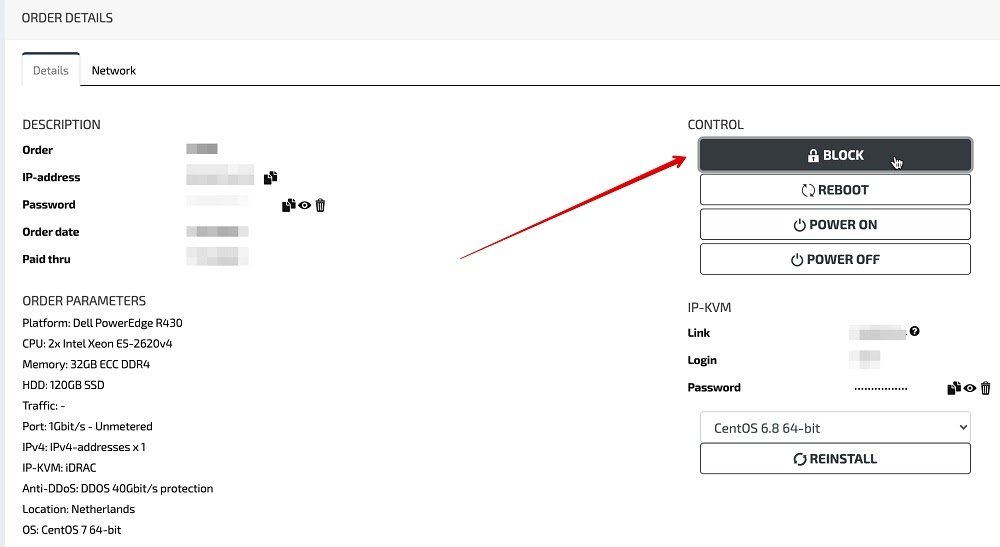 REINSTALLING DC3 SERVERS AT YOUR CLICK

Contacting technical support can often be a time-consuming process, even when specialists respond promptly. It is important to note that relying on external assistance prolongs the time required to resolve the problem. Instead, it is advisable to attempt to independently solve small tasks whenever possible.
The main objective of our server management system at INTROSERV is to streamline and simplify the server management process. To ensure your convenience, we are committed to continuously updating and enhancing the functionality of our control panel.
As part of our efforts, we are pleased to announce that reinstalls are now readily available for DC3 servers located in the Netherlands.
To manage your orders effectively, you can easily access and monitor them through your account under the "Order Details." This dedicated section provides a comprehensive overview of your orders, allowing you to keep track of their status and progress. Accessing your account allows you to navigate through the various order details and swiftly manage any necessary actions.
We have included a screenshot illustrating managing orders in your account to assist you further. This visual aid offers a clear and intuitive representation of the steps involved, ensuring a seamless experience for our users.
Check out the DC3 rates in the Netherlands.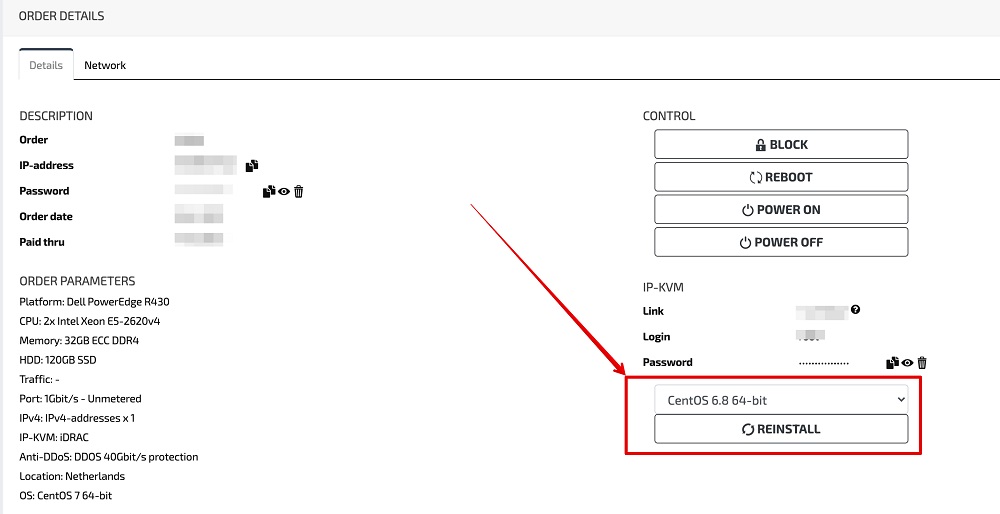 NEW VPS RATES IN THE USA
The INTROSERV data center in the United States has updated the tariffs for VPS. With these new plans, customers can now avail RAM with a capacity of up to 8 GB and a hard disk with a whopping 320GB NVMe capacity. What sets INTROSERV apart from the competition is the ability for customers to fully customize these parameters based on their unique requirements.
Not only does INTROSERV offer unparalleled flexibility, but the prices of these tariff plans are also below the market's average. This means that customers can enjoy top-notch performance and reliability without breaking the bank. INTROSERV understands the importance of providing cost-effective solutions without compromising on quality.
Whether you are a small business owner looking to expand your operations or a large enterprise in need of robust infrastructure, INTROSERV's updated tariff plans have got you covered. With the ability to tailor the RAM and hard disk capacities to your specific needs, you can ensure that your data center resources are optimized for maximum efficiency.

INTROSERV – effectively manage your power!